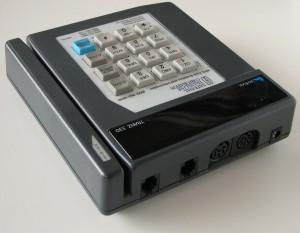 Credit Card Processors come under government scrutiny.
Those credit card processors who promise substantial savings for processing Visa or MasterCard or bank credit cards have come under the scrutiny of the Federal Trade Commission (FTC) and the Washington State AG's Office.  The complaints allege that these companies represent that they are associated with the business's current credit card processor or a credit card company and offer significant savings with a fixed fee.  The hook comes later when the customer signs a long term contract that includes a number of additional charges. 
The FTC posted a notice about the charges on their web site: http://www.ftc.gov/opa/2013/07/merchantservices.shtm.
The companies charged are Merchant Services Direct d/b/a Sphyra; Boost Commerce; Generation Y Investments; Kyle Lawson Dove; and, Shane Patrick Hurley. 
We have advised our business clients to be careful in evaluating credit card processing companies.  However, it is difficult to compare prices since many charges are hidden in the fine print (that no one wants to read). 
Please contact Bellas & Wachowski – Attorneys at Law with any of your business questions
(800) 825-9260.