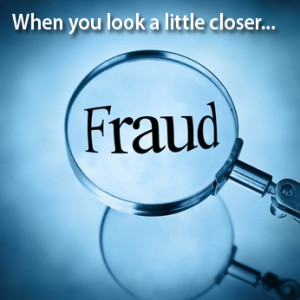 In a world preoccupied with internet spam and phishing attacks, beware the old school scalawags who operate their rip-offs through the U.S. mail!  Like their online counterparts, they are trying to lighten your wallet by offering bogus products – in this case "corporate compliance" services.
When your business registers with the State of Illinois, your company information becomes part of the public record and is readily available through the Secretary of State's public databases. There are good reasons for this requirement. For one, it is important for customers and vendors to be able to confirm that you are a legitimate business. It is also necessary for various branches of government to be able to verify the company's ownership and officer structure for the purposes of regulation and revenue collection.
Unfortunately, your contact information is also easily accessible to anyone who wants to send you solicitations in the mail. And not everyone who sends you mail has your best interests in mind. Focusing primarily on new business registrations, a specialized type of shady dealer out there is lurking, waiting to offer you their "help" in complying with government regulations. These promotional mailings are creatively worded to panic you into spending money for spurious compliance services, usually for hefty fees.