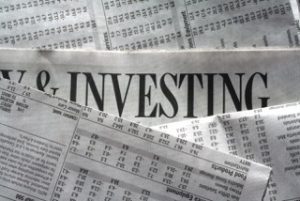 Equity Crowdfunding – The Future of Investing?
While nearly everyone has heard of crowdfunding, the concept of equity crowdfunding is not as well known.  For those Chicago business owners that are new to this developing area, prior to May 2016, crowdfunding was available only to accredited investors or those with an annual income of at least $200,000 or a net worth of more than 1 million, not including the value of a primary residence. Although the 2012 federal Jumpstart Our Business Startups Act[1] (JOBS) provided for non-accredited investors, the Securities and Exchange Commission (SEC) did not authorize equity crowdfunding to begin until May 2016.
Since that time, Article III of the JOBS Act has seen 49 successful offerings with 11.5 million dollars committed according to a November 17, 2016, Forbes report[2] on the state of equity crowdfunding. While the report suggests that the large majority of startups are not yet using non-accredited crowdfunding under Title III, it is anticipated that equity investment platforms will see tremendous growth moving forward.
Equity Crowdfunding
Crowdfunding platforms such as Kickstarter™, allow an individual to have early access to a product without providing an ownership interest. This differs from equity crowdfunding which allows investors to fund a startup company in return for an equity ownership interest thereby creating a new revenue source for the startup industry. If you have any questions or concerns regarding a specific equity crowdfunding option, you should consult with an experienced Chicago business lawyer who can review the SEC safeguards put in place to protect investors from fraud.
Equity crowdfunding involves a portal run by a broker-dealer who has met the SEC's strict regulations. Such crowdfunding includes:
StartEngine.com
WeFunder.com
Crowdfunder.com
FlashFunders.com
NextSeed.com
SeedInvest.com
Based on SEC regulations, each equity crowdfunding company must provide numerous disclosures including:
Information regarding officers, directors and those individuals who own at least a 20% interest in the company;
A description of the company's business
A description of the financial condition of the company
A financial statement which may include tax returns or a review by an independent public accountant
The target offering amount
The deadline date for reaching the target offering amount
If you find an equity crowdfunding option that catches your eye, it may be necessary to have a Chicago small business lawyer review the company in order to confirm that they have met all SEC regulations and disclosures.
Expansion into Equity Crowdfunding
On November 15, 2016, Indiegogo CEO David Mandelbrot[3], issued a Press Release confirming that the company, one of the largest crowdfunding platforms, would be entering into equity crowdfunding.  In a joint venture with MicroVentures, Indiegogo has elected to launch their equity crowdfunding portal with four offerings including:
ArtCraft Entertainment: Investment in a multi-player video game known as Crowfall.
Play Impossible: Funding for a new gaming company.
Beat Stars: A worldwide marketplace for the sale and distribution of music.
Republic Restoratives: Investment for a craft distillery and cocktail bar.
Regulation A+ Equity Crowdfunding Campaigns
Although the Title III equity crowdfunding options did not become available to investors until May of 2016, Regulation A+ equity crowdfunding took effect in June of 2015.  In a recent article in Entrepreneur magazine[4], they analyzed A+ equity crowdfunding campaigns to determine what has been successful. Based on their analysis, it appears that marketing plays a significant role in whether or not an equity crowdfunding campaign is successful with heavy reliance on target advertising accessing multiple forms of social media. If you have a local area startup, a Chicago business lawyer can review the specifics of your situation and determine which type of equity crowdfunding campaign is best suited for the needs of you and your company.
Contact an Experienced Chicago Business Lawyer
The experienced team of Chicago business lawyers at Bellas & Wachowski – Attorneys at Law understand the ins and outs of equity crowdfunding, whether you are a startup looking to reach out to investors or a small business owner wanting to invest in other companies. Call our team of Chicago business lawyers today for a consultation at 847-823-9032 or use our online contact form.
References
[1] Jumpstart Our Business Startups Act
[2] Forbes report regarding equity crowdfunding