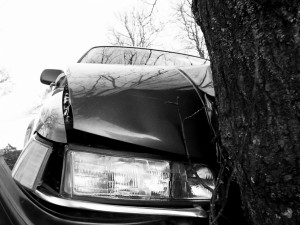 Since February, GM has recalled over 3,000,000 cars because of a problems with air bags, wiring, and faulty ignition switches that could shut off when the car was being driven. The National Highway Traffic Safety Administration ("NHTSA") received more than 260 complaints about the problem, which has been linked to at least 12 deaths. In a classic understatement, GM's CEO Mary Barra said, "Something went wrong with our process in this instance, and terrible things happened."
Terrible? But did Barra mean this was terrible for the driving public, or terrible for GM? After all, the largest U.S. automaker has known about the problem since 2004. So for 10 years, GM has known that some of its vehicles were prone to shut off at high speeds, disabling the power steering and the air bags. And the company said nothing. The silence of GM is being investigated by NHTSA, Congress and the Justice Department because the longer GM kept its mouth closed, the more people died. Kind of like what happened with the detreading of the Firestone Tires on Ford Explorers in 2000 that resulted in over 200 deaths and countless injuries.
For a full time line of events, go to the Safety Research & Strategies website.
Even after GM issued the recall notice, it has refused to release the names of the 13 people killed in defect related accidents. Not to the public and not to the families of those who were killed. "To date they're guarding (the list of names) extremely carefully," said Lance Cooper, a personal injury attorney who represented the family of a woman killed in a 2010 crash. "They continue to hold it as protected information. I don't believe there's any legal obligation to release the names." Maybe GM doesn't have a legal obligation to release the names, but as Cooper said, there are moral and ethical obligations to consider.
Although GM sat on the information about its faulty autos for 10 years, it is now trying to take steps to conduct an internal investigation as to why it took so long to issue a recall. But GM has hired lawyers who have worked for GM in the past including the law firm that was defending GM in the lawsuit that Lance Cooper filed in Atlanta. There is an apparent conflict of interest. I am not impugning the integrity of these law firms and the lawyers involved, but has raised some eyebrows. In a Reuters interview, Hofstra University School of Law professor Monroe Freedman said he saw a conflict of interest in GM hiring the two firms. "A reasonable person might question whether the firm wants to curry favor with GM, so it can maintain a good relationship or obtain future work."
Selim Bingol, a spokesman for GM, claims there is no conflict of interest and the lawyers involved vow to pursue the investigation honestly and completely. But the purpose of this investigation is to reassure the public (and GM's stockholders and creditors) that there is no conflict of interest. However, there is a conflict of interest, in perception if not in reality, and puts GM in a no-win situation. If the lawyers find major problems or a cover up, GM has to deal with the fallout. But if the lawyers find GM blameless, the report will be tainted.
GM Recall Basics:  The recalled vehicles are:
05-11 Chevy Cobalt
05-11 Pontiac G5
03-11 Saturn Ion
06-11 Chevy HHR
05-11 Pontiac Pursuit
06-11 Pontiac Solstice
07-11 Saturn Sky
And, 2004 – 2010 Chevrolet Malibu, Malibu Maxx, Saturn Aura, and Pontiac G6 models for power steering issues. announced on 3-31-14.
This covers about 2.6M GM cars to fix problems with ignition switches.  The problem is that the switch can jump from the "run" position to the "off" position and shut down the engine without warning and shut down power steering, power brakes and airbags.
In any case, people affected by the faulty autos are unlikely to come out ahead. GM's bankruptcy agreement could shield the company from liability for accidents that happened before 2009. According to the Insurance Journal, GM can't be held legally responsible for any product-liability issues that happened before July 10, 2009, unless the bankruptcy judge reopens the case.
A GM statement left the door open for the automaker to help more drivers than it is legally obligated to. "It is true that new GM did not assume liability for claims arising from incidents or accidents occurring prior to July 2009. Our principle throughout this process has been to put the customer first, and that will continue to guide us," the spokesman said.  But the spokesman would not say definitively that the company would compensate victims of accidents that happened before the company's bankruptcy.  Nor does it explain why GM's lawyers fought to keep the problem from the lawyers for the injured parties.
The public and consumers lose again.  I have extensive knowledge and experience dealing with this kind of cover up by automakers having represented families devastated by auto defects with SUV rollovers.   The families devastated by these senseless deaths continue to suffer and GM has not acknowledged liability for the deaths and injuries. And big corporations continue to argue that there is something wrong with our justice system. They are right. There ain't no justice, particularly for consumers.