The Lawyer Grinch has stolen what made the office holiday party fun.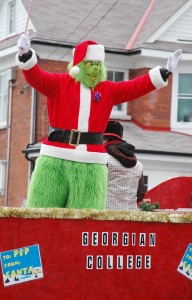 No more mistletoe.  No more open bars.  No more all-night bashes.  No more "fun" gifts.  No more firings for conduct unbecoming.  No more lawsuits from molested interns and employees injured on the way home.  No more sexual harassment claims.  No more cleaning bills for disgusting fluids forcibly expelled onto a fine suit.  No more making bail for drunken drivers.  No more creeping into the office the day after hoping nobody noticed.  No more resentments that last for six months after Christmas.
While there is no way to mitigate all of the possible risks for your holiday party, we have some guidelines for employers to help get you through the holidays and keep the Grinch away from the office party.  Go to our web site for our suggested Best Practices for the Holidays.