What are the local sick leave laws that could affect local businesses?
3 New Sick Leave Laws could affect your business.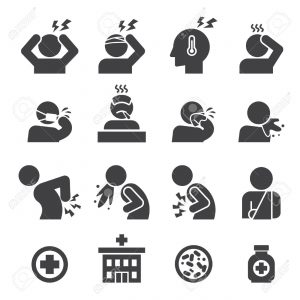 The State of Illinois Employee Sick-Leave Act (IESLA) becomes effective January 1, 1917;
A new Cook County Sick-Leave Ordinance becomes effective July 1, 2017;
A new City of Chicago sick-leave ordinance becomes effective July 1, 2017.
Many of the new requirements over-lap with benefits under the already existing federal law under the Family Medical Leave Act (FMLA), and to that extent they provide no new burdens or benefits.  As a leading Chicago Business Lawyer, it is our duty to keep Chicagoland Business Owners apprised of the latest changes to Illinois laws.
The City of Chicago Ordinance and the Cook County Ordinance:
These ordinances are similar.   Under each, the employer will be required to provide paid sick leave to employees who work at least 80 hours in any 120-hour period. The employee may earn up to 40 hours of paid sick leave each year, and will be allowed to carry over up to 20 hours of unused leave into the following year.  The employed will be allowed to use paid sick leave if: A) either the employee or a family member is sick, injured or receiving medical care; B) the employee's place of business, a child's school or care-giver is closed for a public health emergency; C) the employee or a family member is a victim of domestic violence or a sex offense. (For many of these same reasons, existing state and federal law already require unpaid leave.)
The term "family member" under both ordinances is broadly defined. It includes an employee's child, parent, spouse, domestic partner, domestic partner's parent, sibling, grandparent, grandchild or any blood relative whose association with the employee is equivalent to a family relationship. This definition of "family member is virtually identical to the definition under the family leave act.
Illinois Employee Sick Leave Act:  
Any employer who currently provides personal sick leave benefits will now be required to allow those benefits to be used for the medical care of their employee's "family members." The employee must be allowed to use his or her sick-leave leave time due to illness, injury, or medical appointments for a family member, and the term "family member incudes a wide sweep of people. It includes the employee's child, spouse, sibling, parent, parent-in-law, grandchild, grandparent, or step-parent." However, the employer may limit the amount of family sick leave to one-half the amount of the employee's personal sick leave.
In Illinois, other statutes are already in place which require employers to provide leave-time and should be considered along with the new ordinances.  The Illinois Victim's Economic Security and Safety Act (VESSA) for example, already requires employers to allow at least four weeks of unpaid leave for employees to deal with domestic violence or sexual assault issues.  But the new Cook County ordinance requires that when a leave is taken for reasons of domestic violence, at least forty hours of it must be paid leave. For the rest of the State, employees will be entitled only to unpaid domestic violence leave under VESSA.
Another relevant statute which has already been in place is the Illinois Wage Payment and Collection Act (IWPCA), which allows employers to adopt a "use it or lose it" policy, which would require employees to use accrued paid time-off benefits within a certain period, or to lose them. Of course, the time table must be a reasonable one which allows employees a reasonable time within which to to use the benefits before they are lost. Further, employers with a "use it or lose it" policy might need to modify it to comply with the provision of the ordinances that allows an employee to carry over some unused benefits into the following year.
Action Steps:
In view of these new laws, an employer may want to take some of the following steps:
Make sure that your definition of "family member" under company policy complies with the new laws' definition.
Amend existing company leave policies to ensure that accumulated time may be taken for the care of a family member.
Decide whether to limit the family leave policy to one-half of the employee's annual sick-leave accrual, as allowed under the IESLA.
Post Notice of Rights pursuant to the new ordinances.
Make sure that your company's definition of "family member" comports with the definition under of IESLA and the new ordinances.
If your existing policy provides a cap on the amount of sick leave or personal time an employee can accrue, be sure the policy complies with the new laws; specifically, be sure that when the ordinances go into effect on July 1, your employees will be able to accrue at least 40 hours of paid sick leave or personal time off in compliance with the new ordinances.
Please call your Leading Chicago Business Lawyer with any questions or concerns.  We also strongly recommend that your Employee Policy Manual be reviewed regularly to comply with any changes to the complex employment laws.