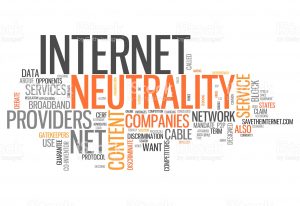 The Federal Communications Commission will vote December 14 on whether to repeal so-called "net neutrality" rules.  Those in favor of the current rules, established in 2015, say this would mean a playing field tilted toward those with money to pay Internet service providers for rapid content delivery speeds, giving them a fast lane to consumers' desktops, tablets and phones.  What would that mean for small businesses?
The plan, put forth by current FCC Chairman Ajit Pai and supported in writing by the two other Republican appointees on the five-person commission—thus making its passage likely—would reverse the Obama era decision classifying Broadband Internet Access Service (BIAS) as a telecommunications service. Instead these providers—which include wired telephone companies, wireless carriers and cable television service providers—would be reclassified as offering information services.
The 2015 classification, which received a 3-2 affirmative vote in the then-Democratic-controlled FCC, was affirmed in June 2016 by the U.S. Courts of Appeals for the District of Columbia Circuit. In declaring broadband providers as telecommunications services, the FCC promulgated rules that stopped providers from blocking access to content and applications, slowing the speed with which users could access content, and charging fees to those willing to pay to have their content disseminated more rapidly.