CYBER-SECURITY–A VITAL PRECAUTION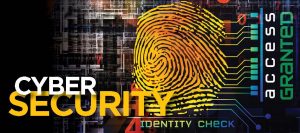 It is time for businesses to give cyber-crime protection high priority; the sooner the better.  The mounting numbers of cyber-attacks on businesses are a serious threat to every sort of commercial enterprise.  Cyber intrusions have become really dangerous, sophisticated, and commonplace.
Businesses are attacked (whether they know it or not) on an average of 16,856 times a year, according to statistics compiled by IBM. That's 46 attacks every business must deal with every day — or nearly two attacks an hour. Most of these–the vast majority of them–never get past a business's firewall. But on average, about 1.7 attacks get through.