Are Employee Non-Compete Agreements Still Valid for Low-Level Employees?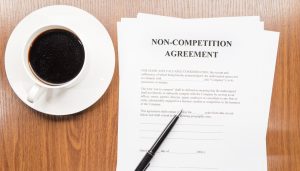 Non-compete arguments are staple in every Chicago Business Lawyer's legal arsenal and a necessary to protect a business under certain circumstances.  A non-compete agreement, also known as a non-competition covenant or clause, is an agreement between an employer and an employee that places restrictions on the employee after the employment relationship ends.  Non-compete agreements can be useful tools for businesses that want to protect their investment in the training and development of their staff.  Typically, these agreements restrict former employees from working for certain competitors for a specified period of time.  Although Illinois courts tend to dislike non-competes, courts will enforce a non-compete agreement if drafted property.
When considering the enforceability of non-compete agreements, Illinois courts look to see if the agreement is reasonable and supported by adequate consideration.  In particular, when determining the reasonableness of a non-compete, the court considers whether the terms of the agreement are no more than what is required to protect the legitimate business interest of the employer, and narrowly tailored in terms of time, activity and place.