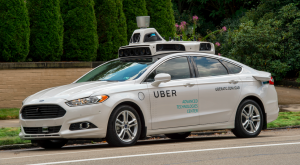 The recent deaths of a motorist and a pedestrian in separate incidents in California and Arizona, respectively, both of which are under National Transportation Safety Board investigation, raise the question of whether autonomous driving technology has become safe enough for day-to-day roadway use.
A man from Peninsula, California, died when his Tesla Model X, which data from the vehicle log showed was in autopilot mode at the time, crashed into a concrete barrier on Highway 101 in nearby Mountain View.
Other Tesla drivers reported similar experiences near this same reeway barrier and others, corroborating accounts of the overall unreliability of the autopilot system near such dividers. At least one Tesla owner who drove near the barrier in question posted several videos showing autopilot steering to the left—straight toward the divider.