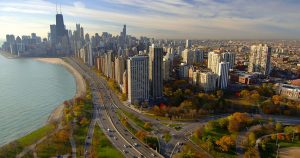 Blockchain and Chicago Businesses
In September of 2015, the Global Agenda Council on the Future of Software and Society's World Economic Forum[1] predicted that by 2025, 10% of GDP will be stored on blockchains or blockchain related technology.  If you are a Chicago business owner and you are unsure what that means or how it might affect your company, you want to speak to a Chicago business attorney as soon as possible to learn all that you can about this rapidly growing technology.
What Is Blockchain Technology?